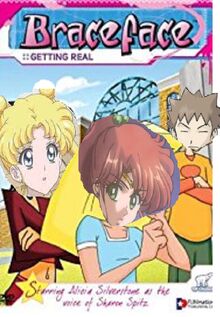 1701Movies' TV spoof of Braceface (2001-2004). It will appear on YouTube in the near future.
Cast:
Sharon Spitz - Lita/Sailor Jupiter (Sailor Moon)
Maria Wong - Serena/Sailor Moon
Nina Harper - Zoycite (Sailor Moon)
Conner Mackenzie - Ron Stoppable (Kim Possible)
Alden Jones - Brock (Pokemon)
Brock Leighton - Darien/Tuxedo Mask (Sailor Moon)
Helen Spitz - Rapunzel (Tangeld)
Adam Spitz - Gary Oak (Pokemon)
Josh Spitz - Ritchie (Pokemon)
Richard Spitz - Flynn (Tangeld)
Hannah - Misty (Pokemon)
Gallery:
Community content is available under
CC-BY-SA
unless otherwise noted.