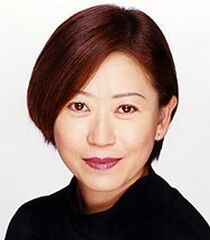 Hiromi Tsuru (鶴 ひろみ Tsuru Hiromi, March 29, 1960 – November 16, 2017) was a Japanese actress and voice actress. She was represented by Aoni Production.[1] She was most known for voicing the character of Bulma (Dragon Ball) for over 31 years. Also known for her roles as Ukyo Kuonji (Ranma ½), Dokin-chan (Soreike! Anpanman), Madoka Ayukawa (Kimagure Orange Road), Miyuki Kashima (Miyuki), Reiko Mikami (Ghost Sweeper Mikami), Meryl Strife (Trigun) and Naomi Hunter (Metal Gear Solid series).
Voices:
Gallery:
Community content is available under
CC-BY-SA
unless otherwise noted.