Mamoru's Elite is a crew of low-class Saiyan soldiers led by Bardock under the Saiyan Army. The platoon is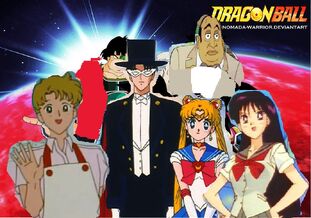 comprised of Bardock, as well as four other soldiers: Tora, Fasha, Borgos, and Shugesh. Together, the five main members make a living by traveling to various planets where they decimate the defenses of these civilizations and prepare them for Frieza's Planetary Market under the Frieza Force.
Characters:
Darien/Tuxedo Mask
Andrew
Raye/Sailor Mars
Inspector Jamal
Morison
Transfromations
Fate
Gallery:
Community content is available under
CC-BY-SA
unless otherwise noted.