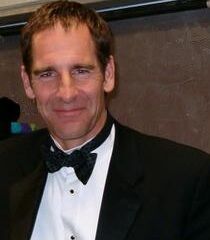 Scott Stewart Bakula (/ˈbækjʊlə/; born October 9, 1954) is an American actor known for his role as Sam Beckett on the television series Quantum Leap (for which he received four Emmy Award nominations and, in 1991, won a Golden Globe Award), for the role of Captain Jonathan Archer in Star Trek: Enterprise and currently portrays Special Agent Dwayne Cassius Pride on NCIS: New Orleans. Bakula has also starred on the comedy-drama series Men of a Certain Age and guest-starred in seasons two and three of NBC's Chuck as the title character's father Stephen J. Bartowski. He also guest starred on HBO's Looking as entrepreneur Lynn.
Voices:
Gallery:
Community content is available under
CC-BY-SA
unless otherwise noted.