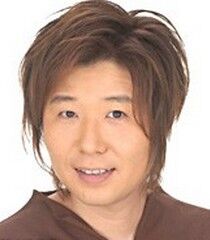 Yūji Ueda (うえだ ゆうじ Ueda Yūji, born 上田 祐司, June 15, 1967) is a popular Japanese voice actor. He is most known for the roles of Sagara Sanosuke (Rurouni Kenshin), Akito Tenkawa (Martian Successor Nadesico), Takeshi (Pokémon), Horohoro (Shaman King), Johannes Krauser II (Detroit Metal City) and Keitaro Urashima (Love Hina).
Voices:
Gallery:
Community content is available under
CC-BY-SA
unless otherwise noted.